What is a Radiologist?
Detecting, diagnosing and treating diseases with Medical Imaging.  Radiologists save lives.
Radiologists are medical doctors who specialize in diagnosing and treating disease and injury by using medical imaging equipment such as x-rays, computed tomography (CT), magnetic resonance imaging (MRI), positron emission tomography (PET), fusion imaging, and ultrasound. Because some of these imaging techniques involve the use of radiation, adequate training in, and understanding of, radiation safety and protection is important.
" Radiology's role is central to patient care needs and disease management, with a wide choice of tools and techniques available for the detection, staging and treatment. Radiology saves lives."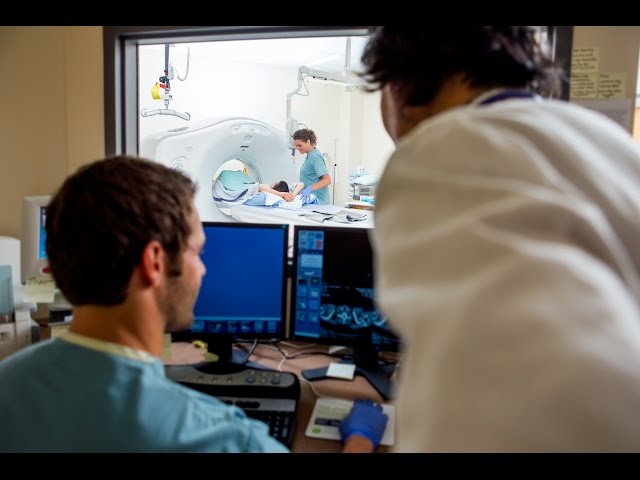 It takes 10 to 12 years to become a radiologist.   Your radiologist has graduated from an accredited medical school, passed a licensing examination, and completed a residency of at least four years of unique postgraduate medical education in, among other topics, radiation safety/protection, radiation effects on the human body, appropriate performance and interpretation of quality radiologic and medical imaging examinations.
The majority of radiologists also complete a fellowship — one to two additional years of specialized training in a particular subspecialty of radiology. Many radiologists specialise in specific types of diagnostic testing such as mammography, ultrasound, CT, MRI, PET, abdominal imaging, paediatric imaging, neuroradiology, interventional radiology, bone mineral densitometry, etc.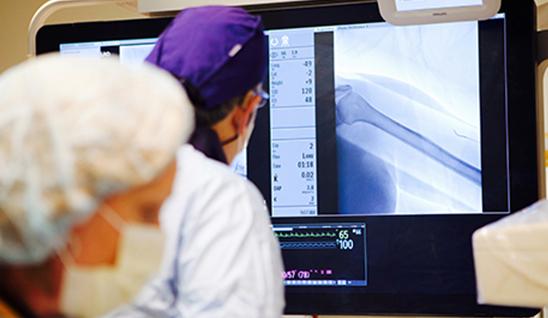 A radiologist reads, or interprets diagnostic imaging tests and makes a diagnosis.  Most diagnostic imaging tests are performed by a certified medical radiation technologist, or a diagnostic medical sonographer, more commonly known as an ultrasound technologist.  However, some specialised diagnostic imaging tests, particularly interventional radiology procedures, are performed by a radiologist.
Surgeons and other medical specialists rely on radiologists' reports to help determine a course of treatment for their patients.  For patients with life-threatening illness, early diagnosis offers more treatment options, fewer complex procedures and improved outcomes.
Radiologists are at the forefront of imaging technology, spearheading the development and implementation of CT, MRI, PET, and fusion imaging, as well as minimally invasive procedures such as endovascular treatment of aneurysms and tumors, percutaneous biopsies, and pinpoint radiation therapy.
Radiologists are usually certified by the Royal College of Physicians and Surgeons of Canada an indication of a high level of training and demonstrated texcellence in the field.