Welcome to the OAR's New Website
The OAR Is Pleased To Launch Their New Website 
The Ontario Association of Radiologists is pleased to launch their new website at www.oarinfo.ca. The OAR website underwent a major re-design with two goals in mind: to make the website the leading source of DI information for patients, media and our members prepared in a user-friendly format.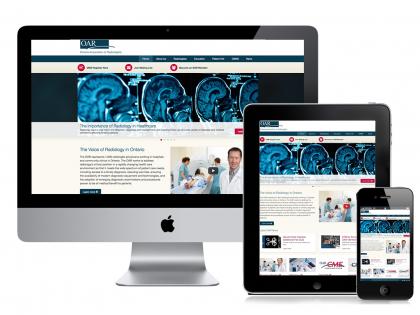 Our goal with this new site is to provide our visitors with an easier way to learn about what the Ontario Association of Radiologists does and understand the importance of radiology in a modern health care system.
The design of the web pages and the structure of information have been changed to improve overview and usability. It has been crafted to reflect the needs of our members and visitors.  The new OAR site was designed for responsive design, which adapts to any screen size regardless of whether a person is using a desktop computer, mobile device or tablet.
A key objective is to educate and keep patients informed. The Patient Info page provides Ontarians with various diagnostic-imaging procedures with easy-to-understand descriptions about what to expect during imaging exams, how to prepare and more.
Visit the OAR Education page to register for courses to further your radiology career.  
We hope that you will enjoy browsing our new site.